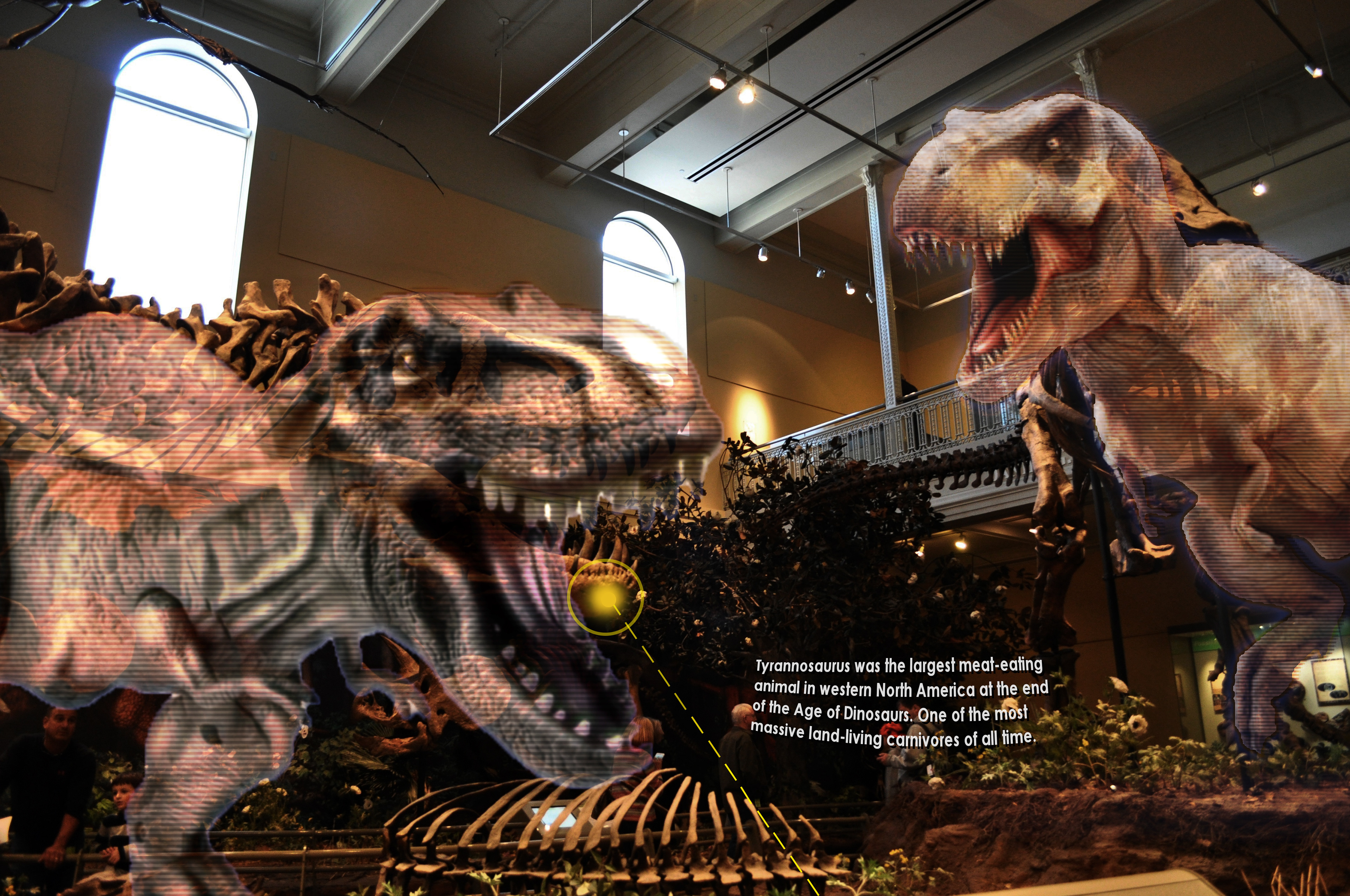 ​​​​​​​
Immersive Museum Learning
Interaction · UXUI · Mixed Reality
Fall 2016

Individual Project
Course: Environments Studio I
Instructors: Peter Scupelli and Austin S. Lee


____

Immersive Museum Learning features an interaction concept around mixed reality. The concept is designed for an exhibition within the Carnegie Museum of Natural History, with the goal of enhancing human-to-human interactions through a customized learning experience.
How can techn

olog

y be utilized to enrich learning in physical environments?
People, especially families, who visit the museum tend to have many conversations revolving the content of an exhibition. The issue I am addressing is how technology can be utilized to enrich these interactions, providing information of higher accuracy and depth, in order to drive an immersive and dynamic learning environment. 
"Dinosaurs in Their Time" is the first permanent exhibition in the world to feature scientifically accurate, immersive environments arranged chronologically since the Mesozoic Era. It also features original fossil specimens. Below are some of the existing forms of communication tools within the exhibition.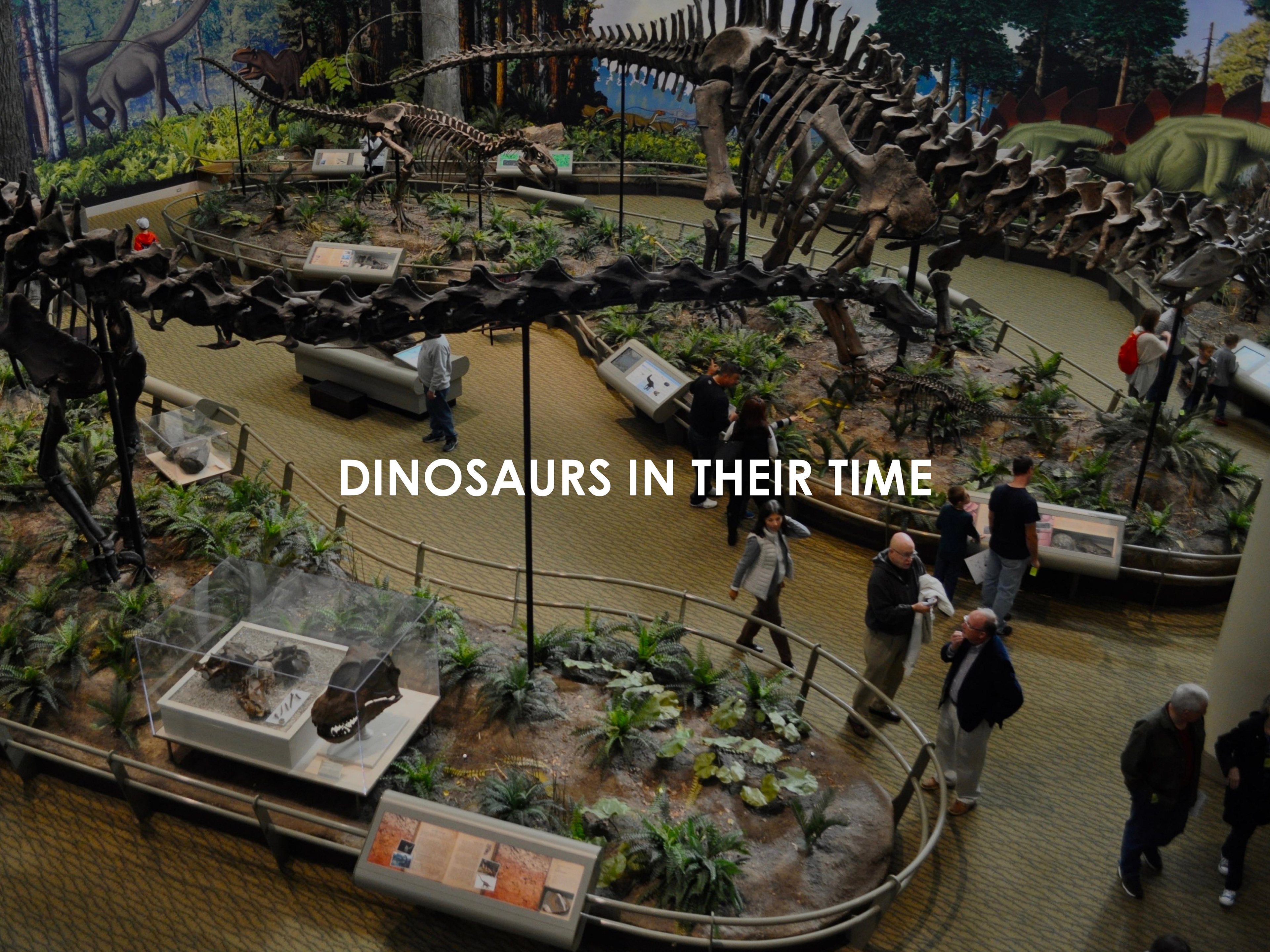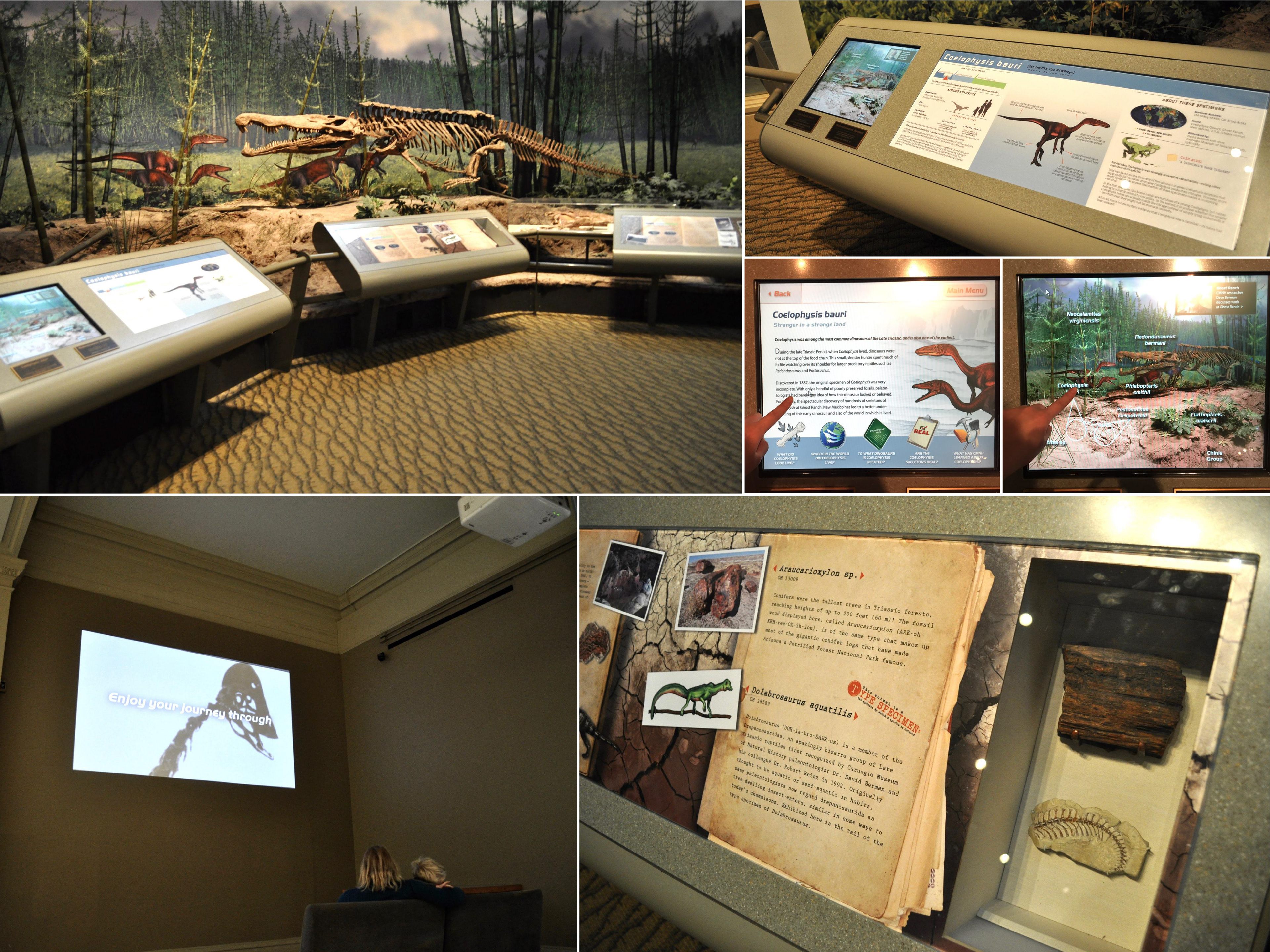 The target audience of this project is the regular users of the "Dinosaurs in Their Time" exhibition, which I have categorized as individuals or groups - including family and friends.

Human-to-human interactions can be enriched through more informed, knowledgeable conversations and a more dynamic method of interactive learning.
There are 4 parts to the user experience, which include:
1. Experience Customization
2. Immersive Environment
3. Mixed Reality (MR) Learning
4. Experience Archiving
1. Experience Customization
Users begin the experience by visiting one of the kiosk stations located around the exhibition. Through the answering of a short customization survey, which can also be pre-completed through a handheld device, users are then able to pick up their MR lens to begin their experience. The customization survey designs an unique individual or group experience based on your age group, familiarity with dinosaurs, comfort level with MR and purpose of visit (ranges from highly educational to highly for leisure).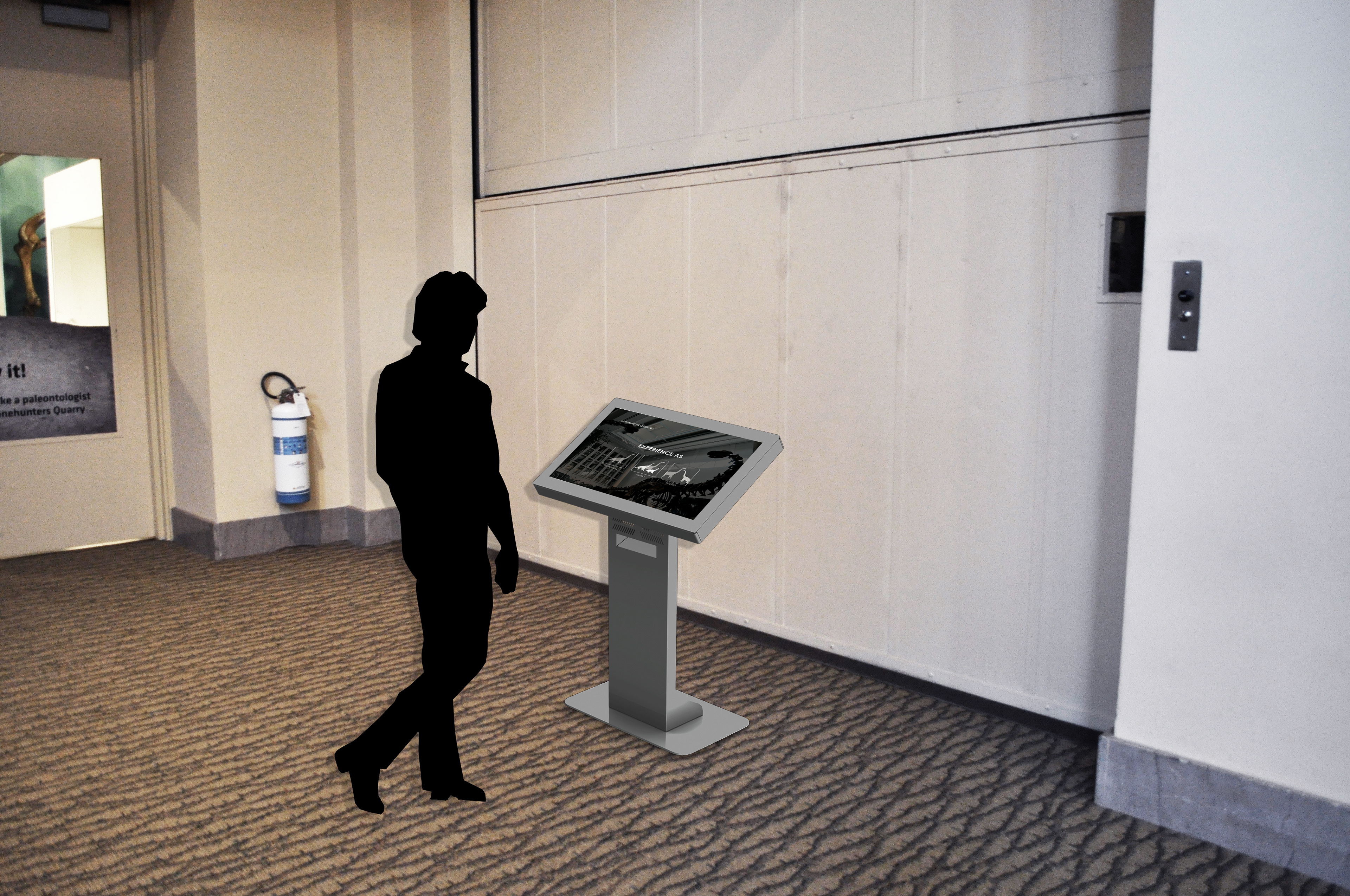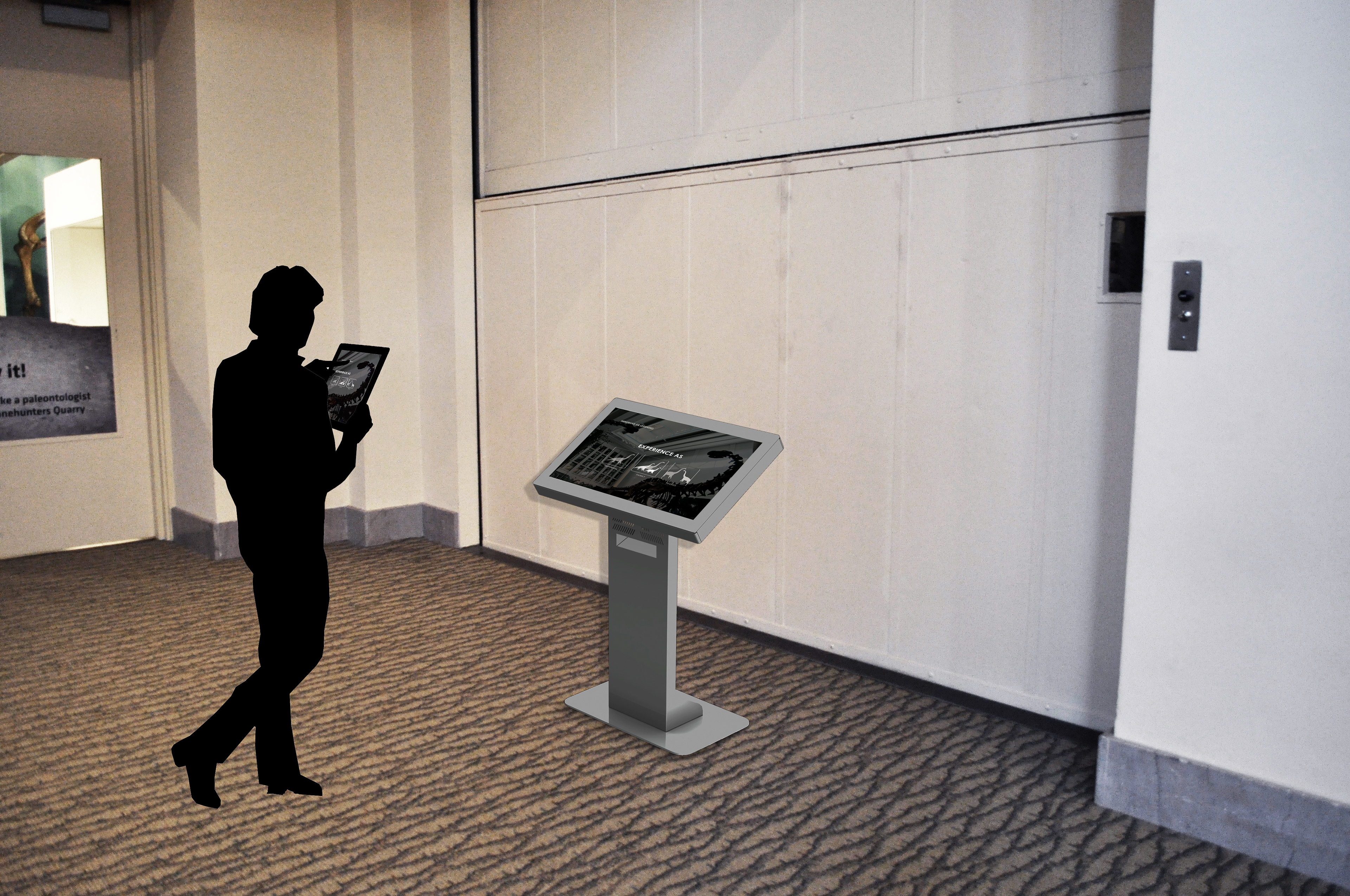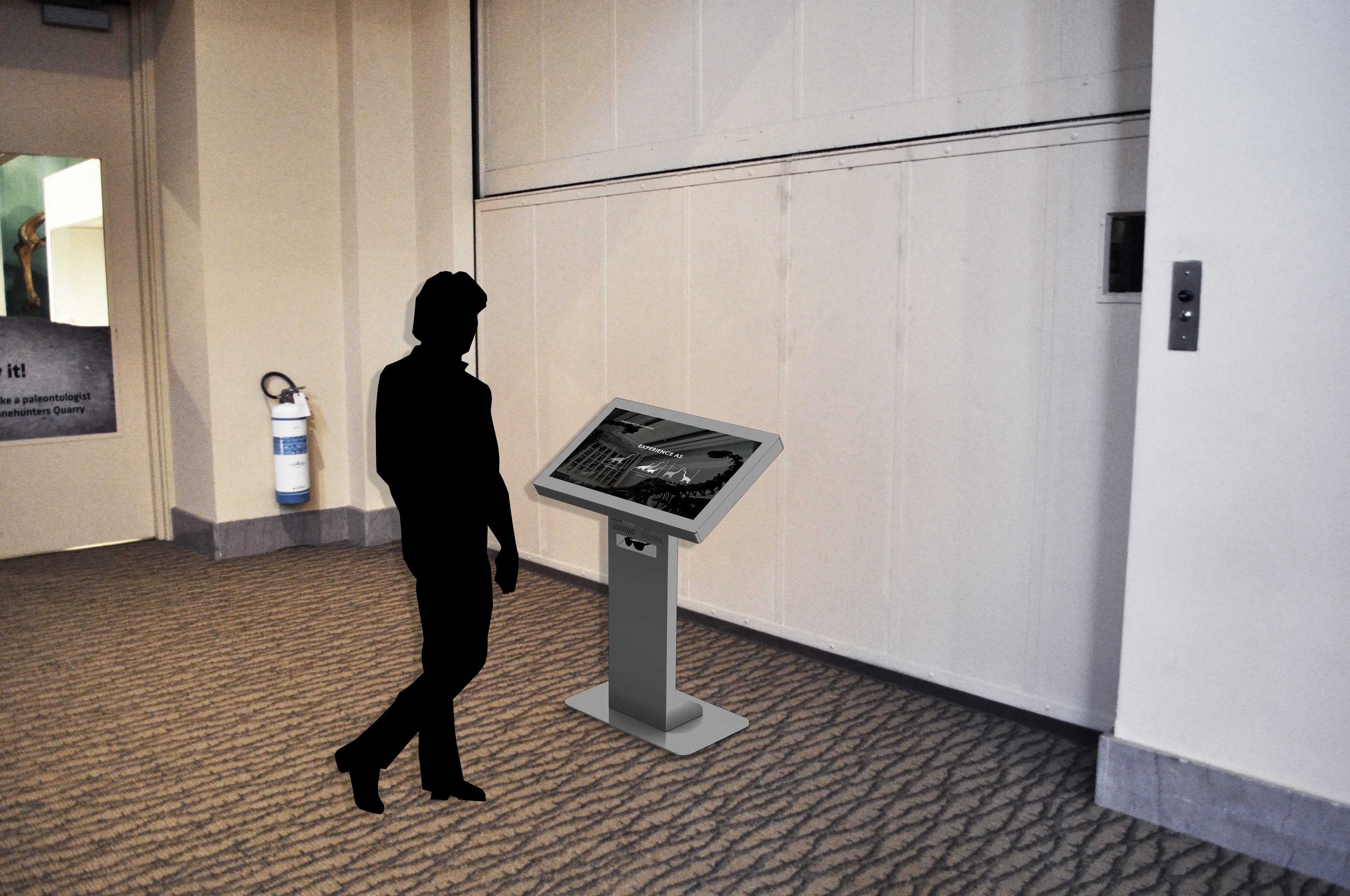 Below is the typical view you would see upon entering the exhibition. Following that is the point of view of a user wearing mixed reality lenses - the dinosaurs quickly come to life with movement, catering their actions based on your location.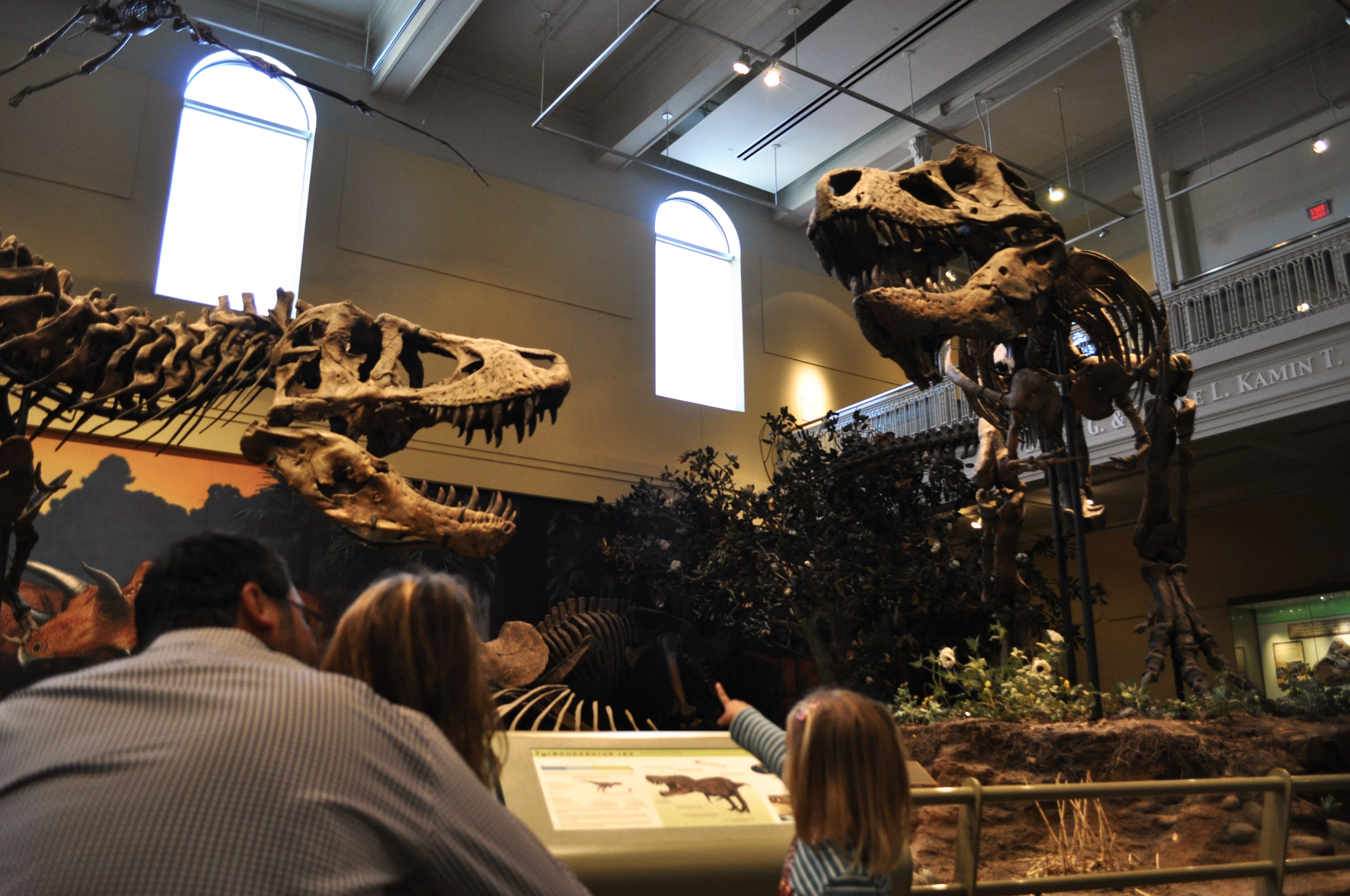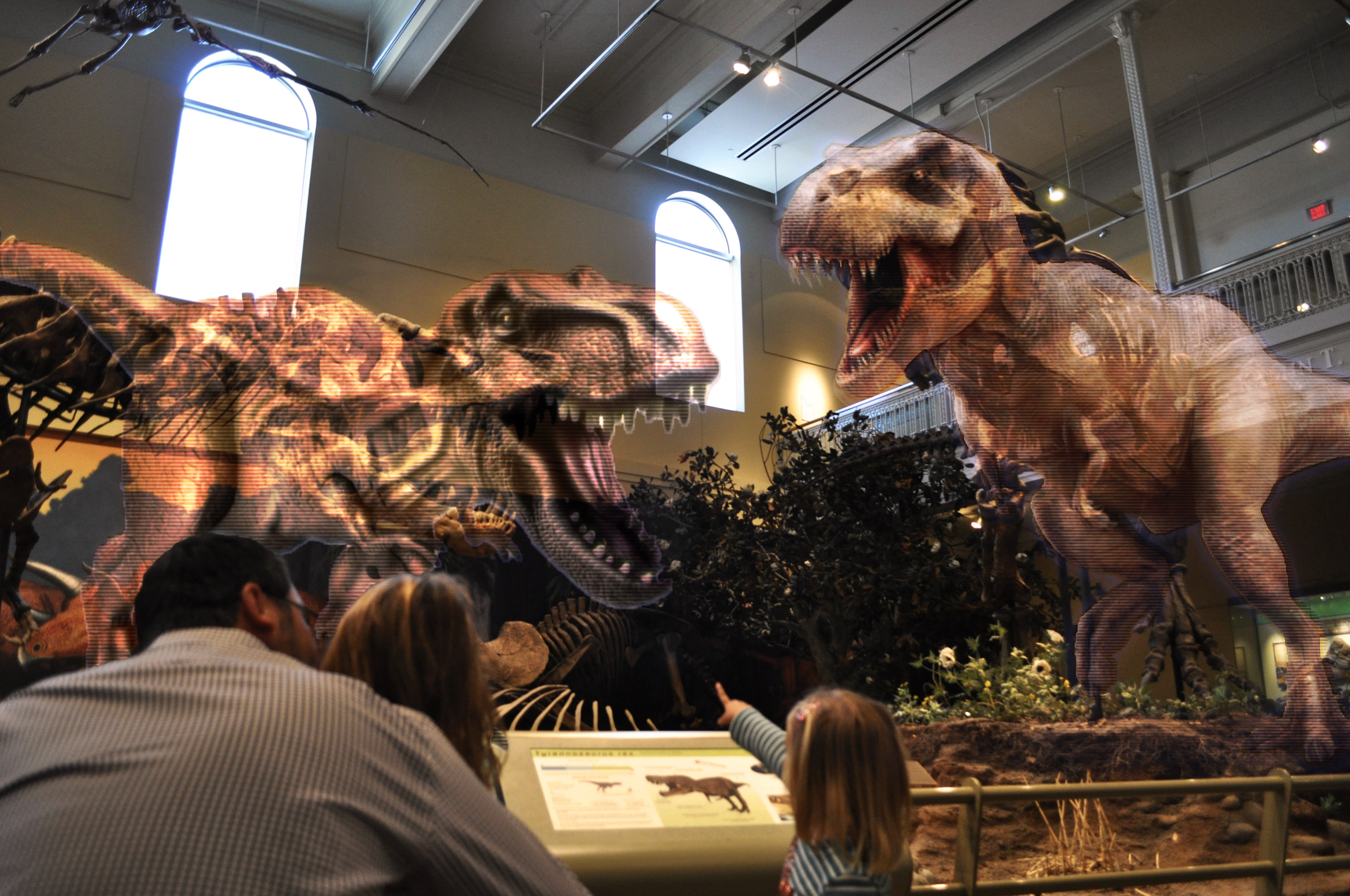 The child's point of view is shown below, based on her customized preferences of her experience, there may be textual prompts such as "What should I eat?" communicated through holograms. Conversations within exhibits have always existed in the past. However with the proposed immersive learning, the child may become more prompted to direct the conversation in this designed direction. A question that may arise could look like this:
Child: "Hey dad, what does the T-rex eat?"
Through gaze awareness, sound detection and data search response capabilities, the lens is able to rapidly generate an accurate response to the child's question, which is shown in the parent's point of view below, and of which they can refer their verbal response to.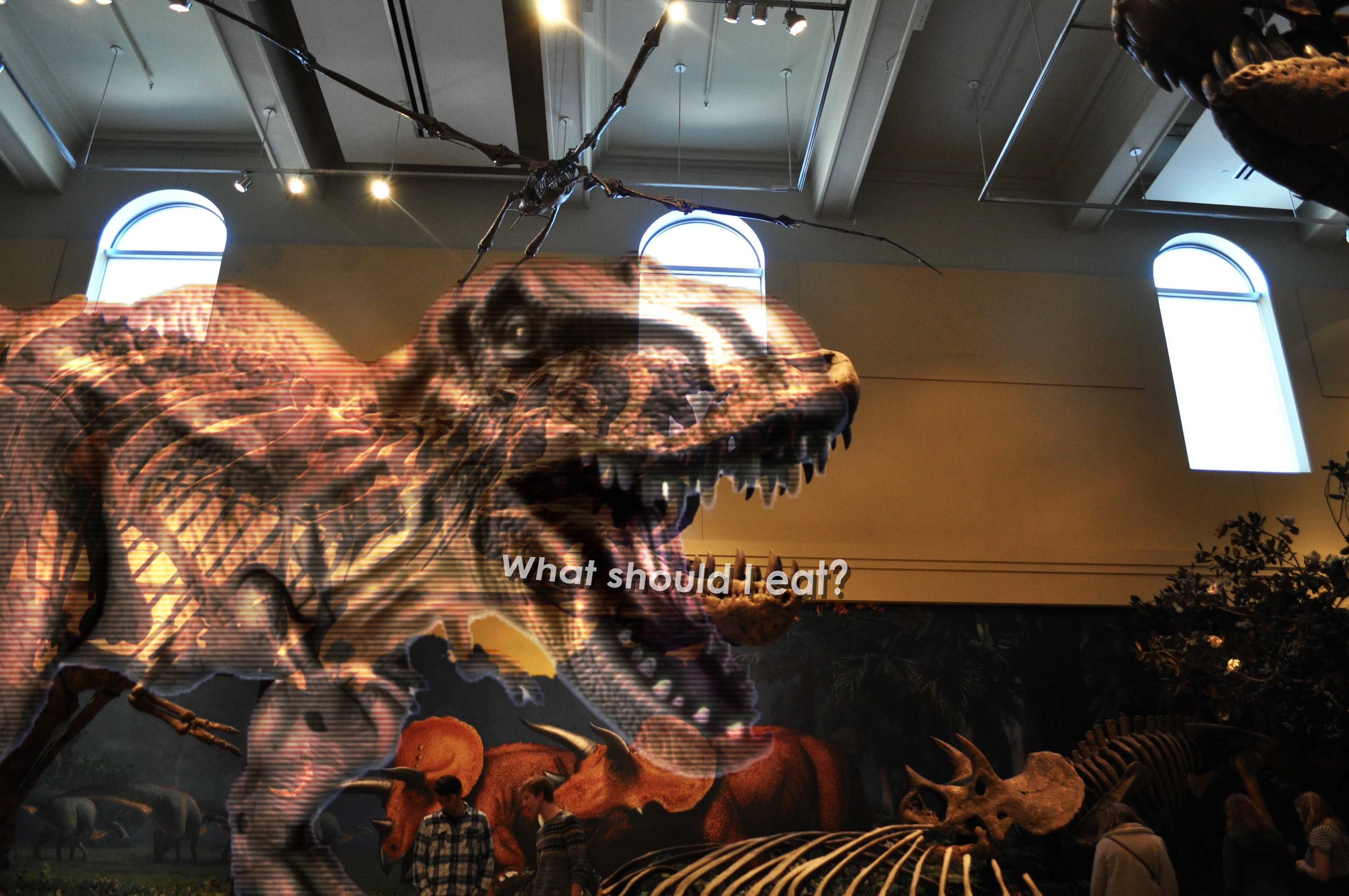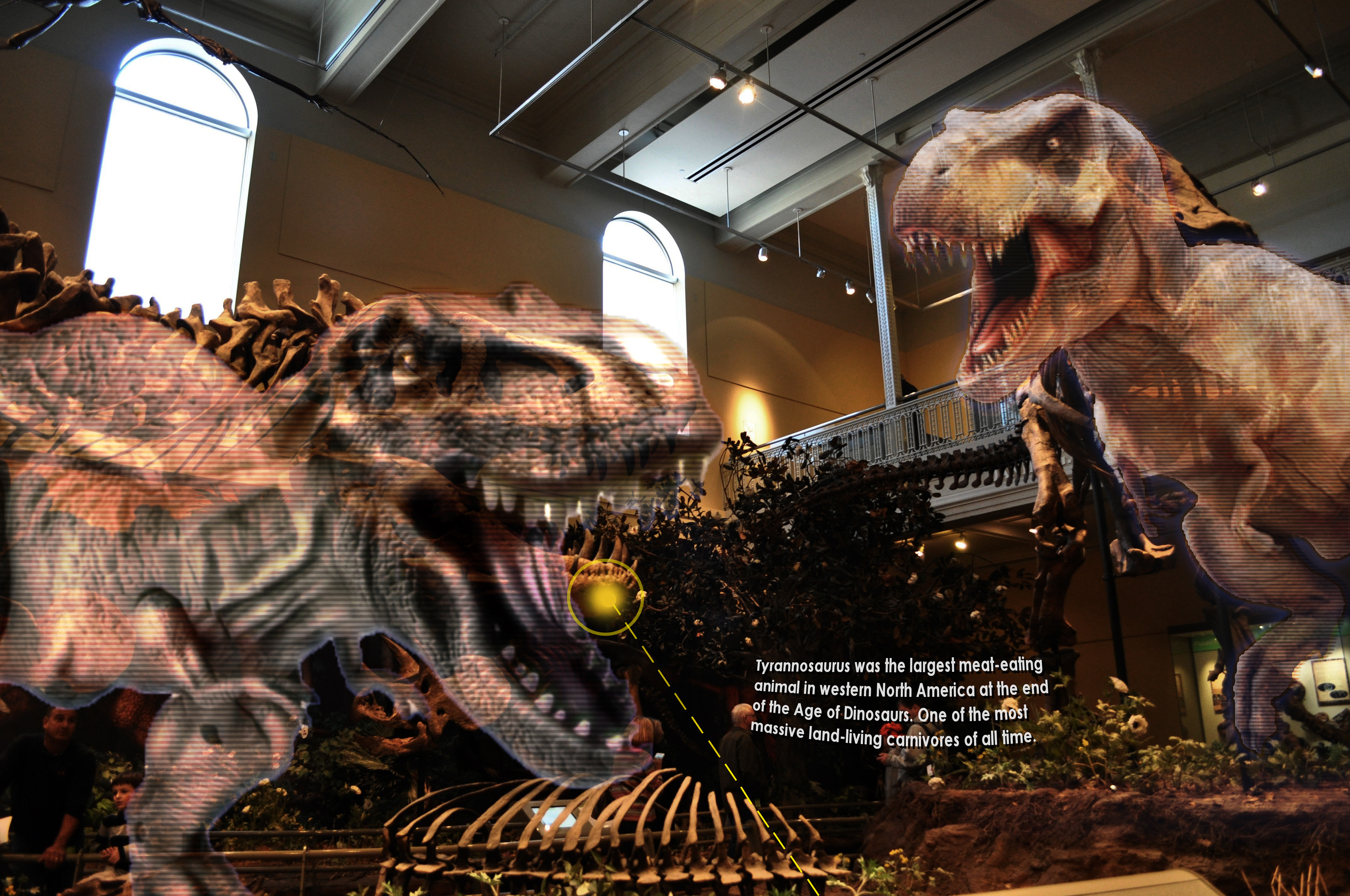 A final component to the experience would be the option for users to revisit the kiosk to not only return the lenses, but to scan their admission ticket for a digital copy of their experience archive - providing a condensed "handout" of the educational content that arose within their conversations of that day.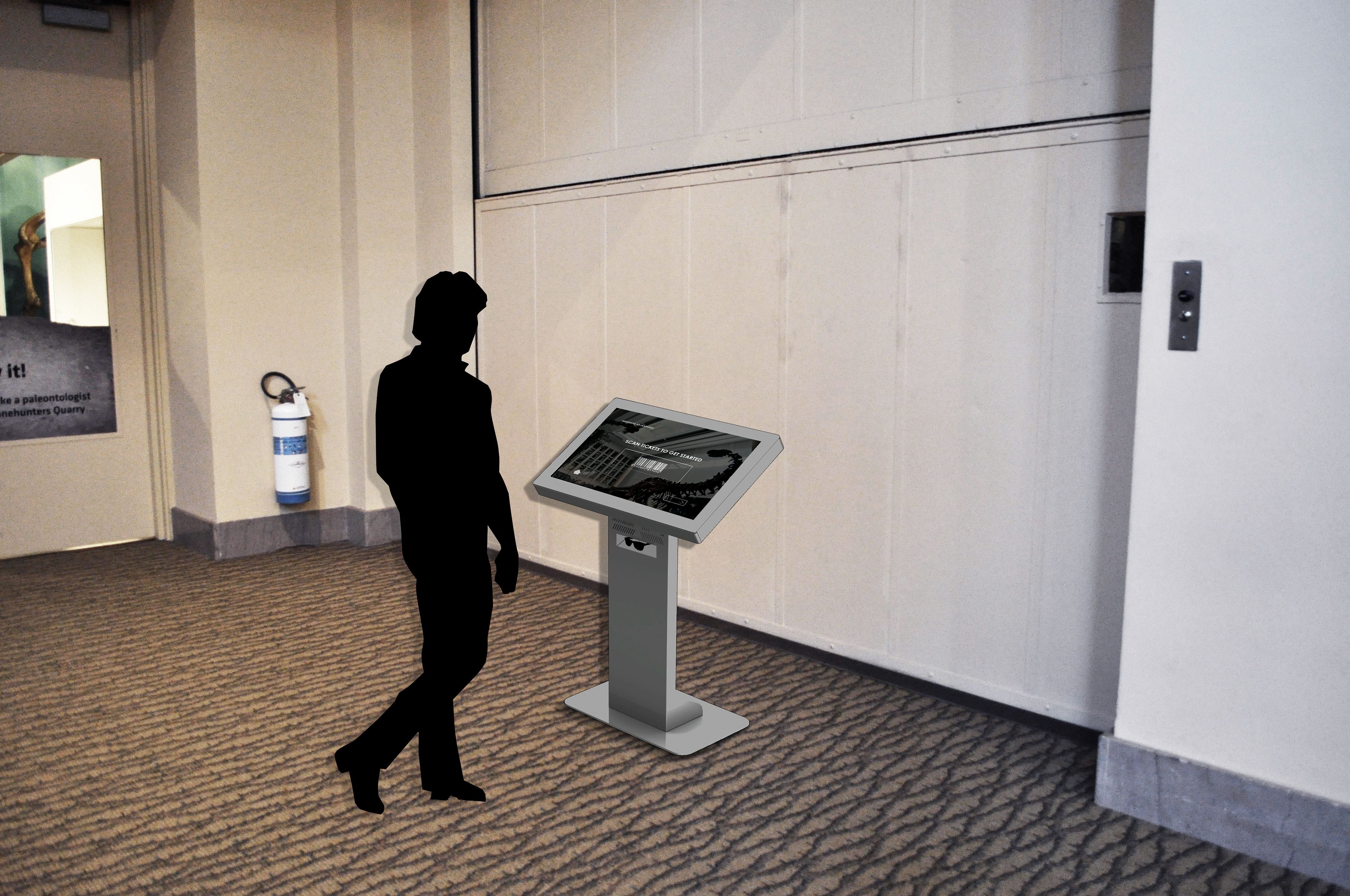 To bring together this immersive, MR learning experience, the following components are needed - a scannable admission ticket (for lens check out and experience archive), an interface available on kiosk and handheld devices, and an augmented reality lens capable of holograms, speech detection, gaze awareness and data search response.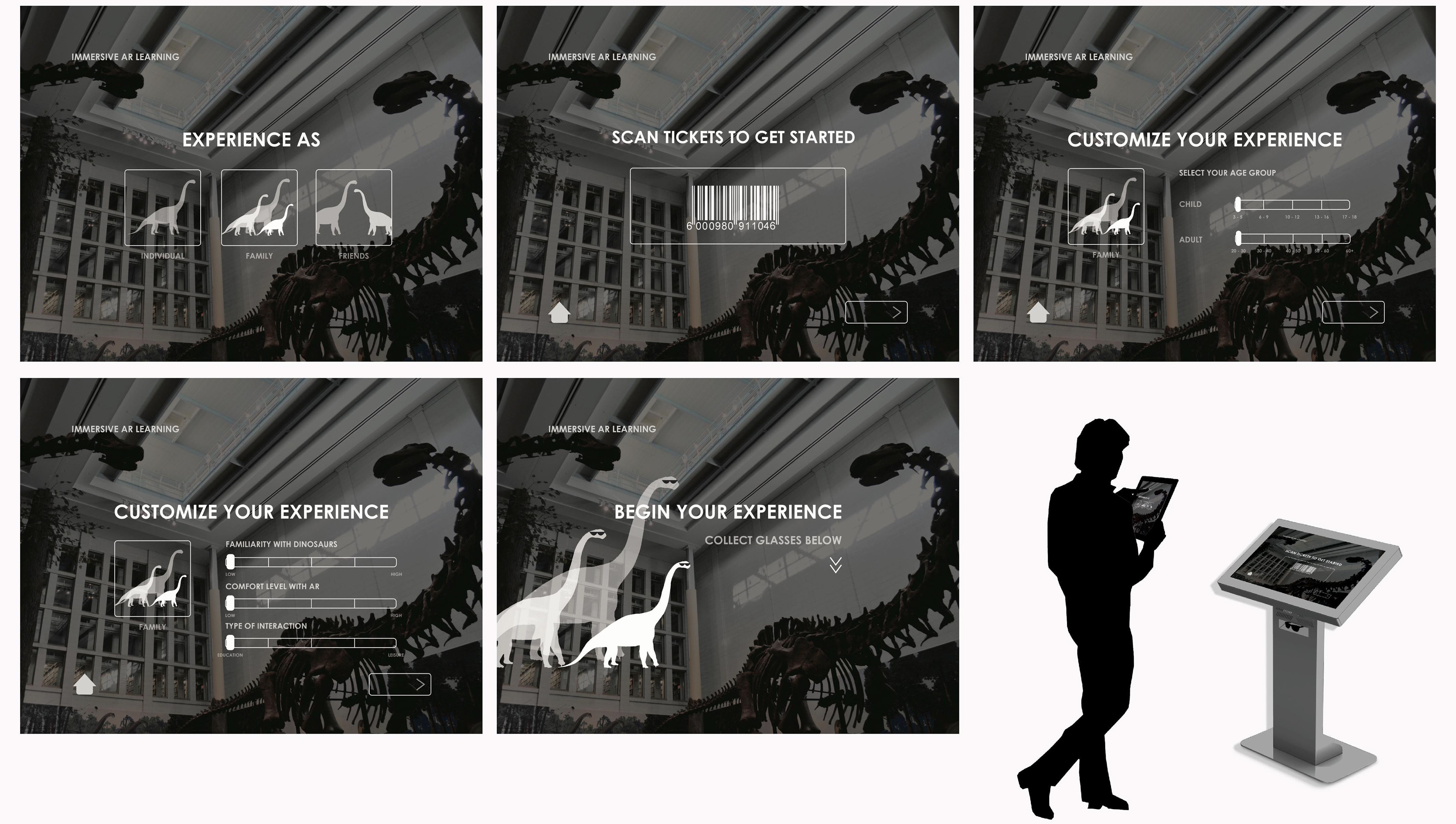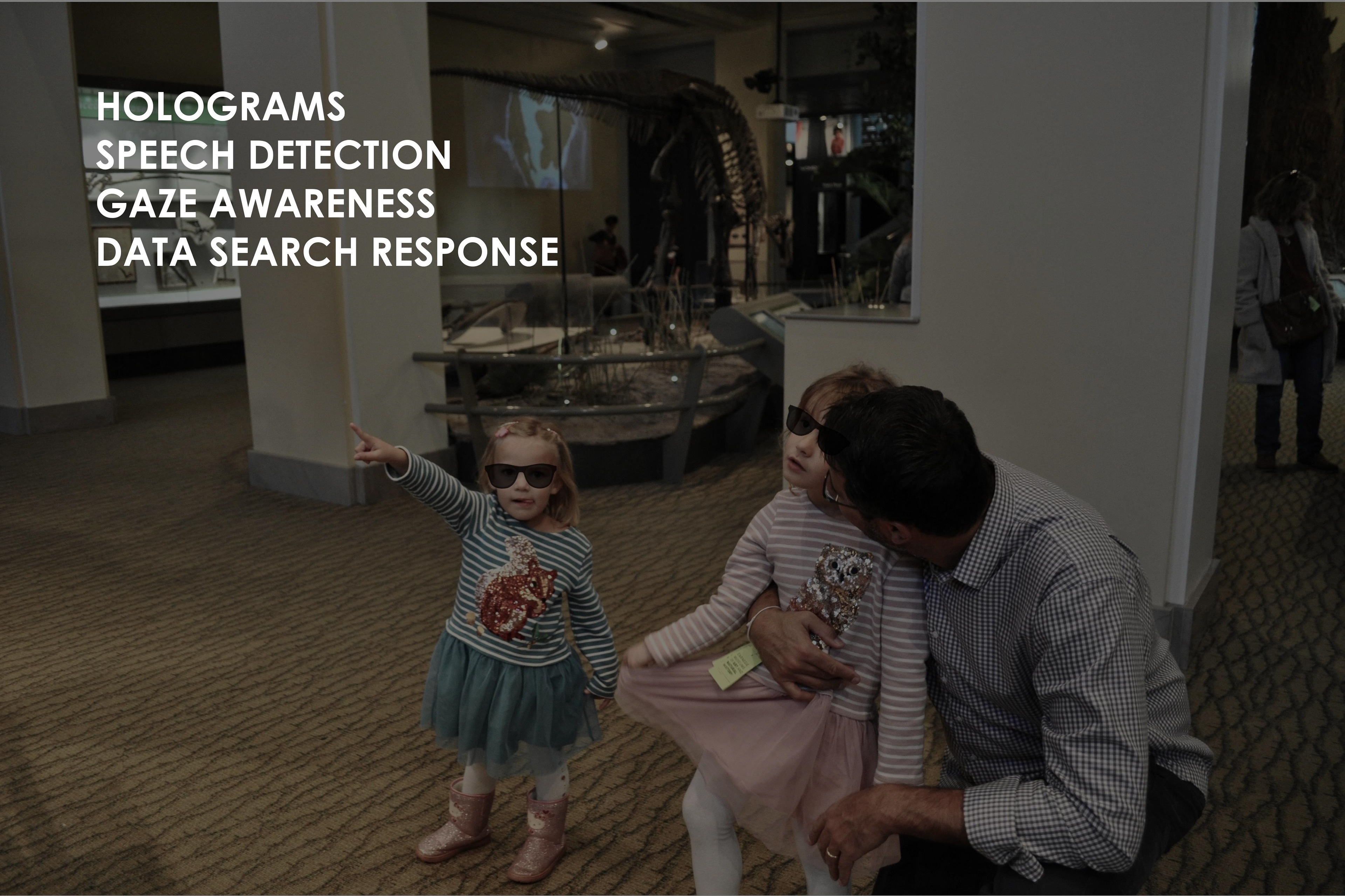 Beyond Group Interactions
How this interaction would look beyond the group scope would be that similarly, individuals are able to visit the exhibition wearing lenses. Based on location services, shared interactions can be created with other individual users nearby. For example, the running of a t-rex nearby could simultaneously splash water at you and someone nearby through holograms. This concept design aims to spark shared moments which will drive interest in learning.