Explorative Collection
This collection explores a range of design projects —
From visual communications, speculative design, to system-level designs.
_
Pioneers of Animation Poster Series

   |   
Adobe InDesign Files



Individual Project
Course: Communications Studio I
Instructors: Dan Boyarski and Andrew Twigg
This poster series is a project that investigates the relationship between effective use of color, typographical hierarchy and imagery. The series is inspired by Hayao Miyazaki's animations (see left poster), where he utilizes a surrealist, dreamy color palette that communicates a sense of peacefulness. This theme remains consistent across the pieces, where a sense of depth is communicated with the imagery and complemented through the use of sensitive, delicate text.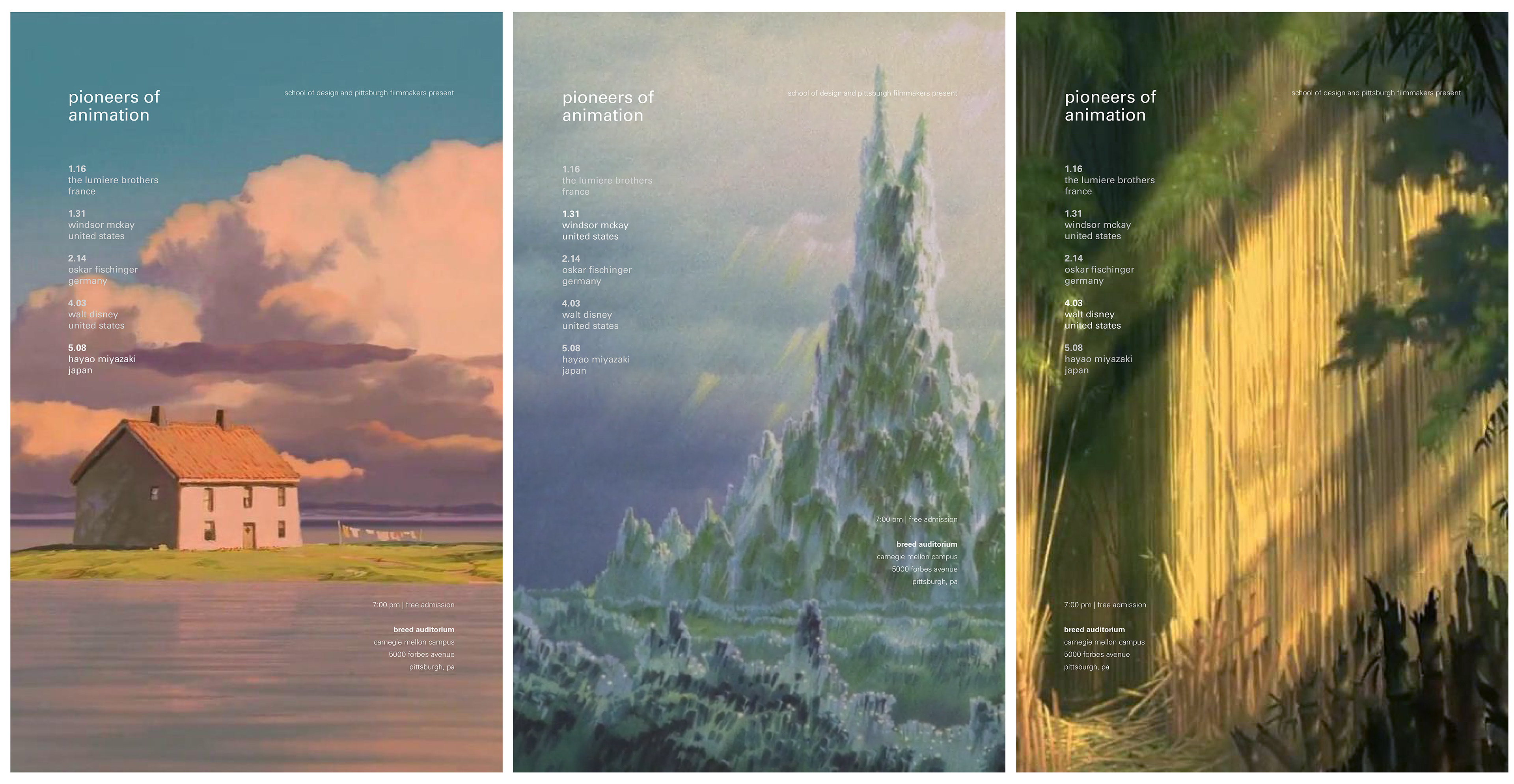 Angel Hub Web Identity   |
Adobe InDesign + InVision
Individual Project
Client: W Hub Hong Kong
During my internship, I had the opportunity to work on a preliminary web design proposal for their latest brand extension, Angel Hub, an equity crowdfunding platform. As the startup extension is currently in its developmental stages, I created a web theme for the platform based on a basic understanding of the brand. Please
click here
for InVision Prototype.
1,000 Years Forward

   |   
Speculative Design
Individual Project
Course: Environments Studio II
Instructors: Austin S. Lee and Steve Stadelmeier

How do we design for the future? Specifically, for the year 3017? What should be preserved and how should it be preserved and sustained? This project explores speculative design thinking and below is the final poster deliverable describing a rattle artefact. Please

click here

for full process documentation.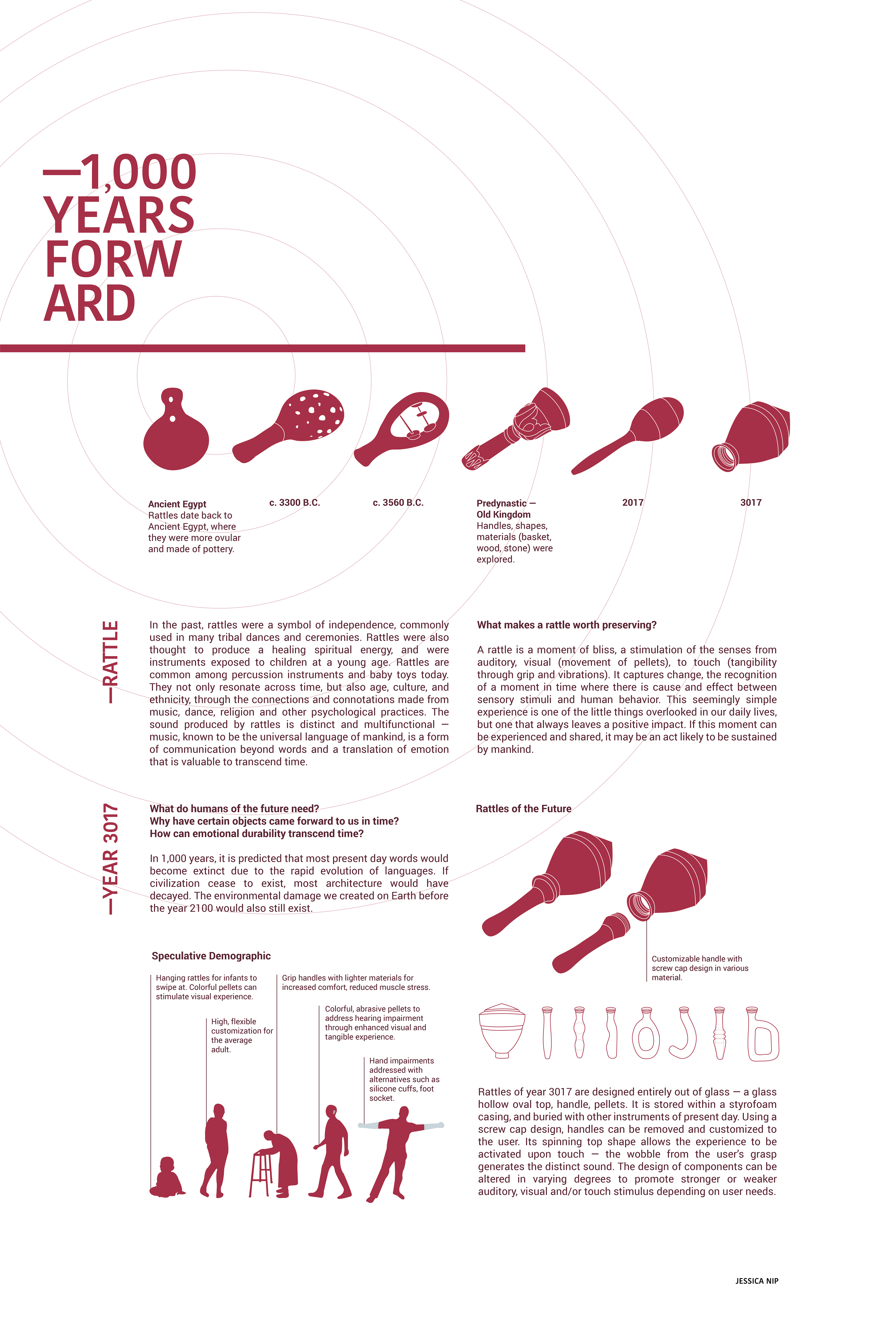 Shuttle & Escort Systems

   |  
 Adobe InDesign



Team Project with Maayan Albert and Shannon Lin
Course: How People Work
Instructors: Bruce Hannington
Shuttle & Escort Systems is a graphic representation of a system redesign. The piece is the result of a research project that focuses on identifying the existing problems of the shuttle and escort system within CMU, the primary research conducted and results gathered, along with an appropriate intervention presented.